Why choose a comprehensive and robust LMS like Graspway?
Graspway is the LMS created so that you can offer a unique and personalized learning experience to your employees. Our training platform is specially designed for human resources department and the training department, without forgetting your employees. We make a unique training experience for the user.
Graspway will provide a comprehensive learning platform that covers your training and corporate knowledge needs.
A complete and versatile LMS
With Graspway you will have access to the features you need in an attractive, easy and specially designed way for your employees and also your company.
We combine the usability and ease of use of WordPress with the training capacity of the Open edX® platform by adding Artificial Intelligence and Big Data technology.
The highest optimization and performance of your employees' training at the service of your company!
Real-time data and metrics
We have integrated Big Data technology that gives you access to the data, metrics and reports you may need, at the click of a button. It's that easy!
Comprehensive management
Our LMS simplifies all processes, facilitating tailor-made training.
Unique learning experience
Graspway allows you to create a unique training experience. With our platform you will have the latest learning trends at your fingertips in a fast, easy and attractive way.
100% responsive courses
All courses and training resources always available for your employees, 24 hours a day, from any place and device.
Customized training
With Graspway you will be able to create all the courses you need, totally customized. The training that your employees need will become a reality with our platform.
Modular LMS
Graspway modules are able to connect, interact or exchange resources using the native XBlock of the Open edX® platform packaged as WordPress Widgets, thus increasing functional growth.
Graspway is the corporate training platform you are looking for. We combine usability and efficiency, offering your employees the training experience they need to improve their professional skills.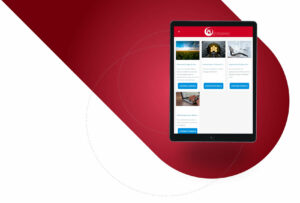 The LMS created for the user...
With Graspway you will create a totally intuitive learning environment for your employees. In addition, you will be able to create from scratch and organize courses making them as attractive and interesting as possible for your users - a unique pedagogical experience!
In addition, thanks to the usability of the platform's interface, Data Analysis and the functions of Learning Analytics are facilitated, enriching the work of the whole team.
...which can also be fully managed
Manage all your training processes quickly, easily and intuitively. You will be able to analyse the activity of the students, courses, processes and objectives (activity monitoring and analysis).
In addition, with Graspway you will be able to measure the learning level of your audience, monitoring the metrics. In this way, you can improve the learning experience using real data from your students.