Would you like to sell your courses online or e-learning?
Graspway allows you to digitise, create and sell all types of e-learning courses quickly, conveniently and easily.
With Graspway you have a tool that grows with your business and allows you to include the users you need in a staggered way. You do not need to change the online course platform once your business grows.
Our online course platform is designed to cover all your needs, from administrative aspects such as the online shop, the payment gateway, invoice management, to content editors, certificates, user tracking metrics, etc.
Easily create and sell online courses
With Graspway you have at your fingertips the functionalities that facilitate the growth of your business. Our platform allows you to generate and sell courses in a competitive way.
Control Panel
Manage your users, courses, evaluations and certificates efficiently. Plus, our advanced metrics show you which courses are generating the most interest and demand.
eCommerce or online shop
You have at your fingertips an online shop that allows you to generate business thanks to your e-learning courses, create subscriptions, certificates and others, also adding a payment gateway.
Customize your platform
You can adapt the platform with your corporate identity, logo, colours, claim and much more, thus developing your own brand.
Forums, online chats and notifications
Graspway allows you to enhance social learning with discussion forums, online chats to talk directly to one or more students, and all sorts of notifications for your users.
Surveys
Create and distribute satisfaction surveys among your users. This way you will know what they like about the content you offer and the aspects to improve, helping you to improve your user's experience through your services.
Create online courses
Upload images, documents, computer graphics and index videos from youtube and vimeo as part of your course content - you can include the content you need in your courses!
Much more than an online course platform
At Graspway we combine usability and efficiency to offer a unique training experience that you can easily monetise.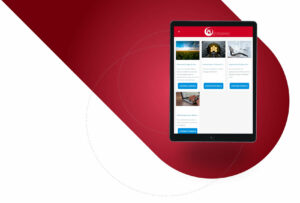 The platform for the creation of online courses that you can manage entirely...
Graspway allows you to quickly and intuitively create, edit, manage and organise all types of online courses. Not to mention that, thanks to advanced metrics, you can find out how much you have learned and which courses are most interesting for your audience.
Create forums, personalised e-mails, online chats and build user loyalty by generating high quality content.
...that allows you to increase your income
Activate the online shop or ecommerce functionality to monetize your courses. This way, you can create subscriptions, certificates linked to your online courses, adding a payment gateway to them.
It's that easy!