Creating an online training course has been proven to be beneficial for entrepreneurs, experts or thought leaders. Aside from generating income and sharing knowledge with your audience, you get to demonstrate your expertise in your field. In this post, you'll learn how to create an online training course and why is beneficial for entrepreneurs, experts or thought leaders.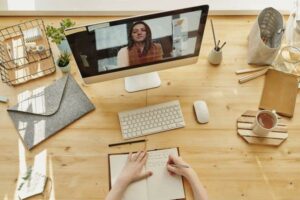 How to Create Your Online training Course
1. Determine Your Target Audience
There is no one size fits all content for your learners. Before creating a course outline, you must first determine who your listeners are. 
Analyzing your audience will help you select the best content and course design. 
For one, the learning capacity of younger students is different. They may want a more visual and interactive class since children prefer activities and nugget-size lessons. 
On the other hand, adult learners learn through lecture-type courses. They are also more tech-savvy, leveraging the learning process. Millennial students also prefer concise subjects and find them more engaging with videos and stories.
2. Create a Detailed Course Syllabus
The syllabus serves as a road map to the course design. It is a planning tool that helps instructors in designing a course. Teachers and professors can lay down their course goals and learning metrics and align a course schedule through a syllabus. 
It acts as a guideline for students by giving them an idea of what to expect in their lessons, the timeline of activities, and the materials they will engage in. Through a course outline, accreditation bodies and administrations can grasp what skills the students acquired throughout the course. 
Furthermore, most LMS platforms provide certificates to the participants that have completed the course, which will be helpful for them in the future. These certificates will serve as a credential for the knowledge earned by the participants. Choose from the list of learning management systems that provide a clear course outline, including its timeline, to help learners stay focused and keep them on track.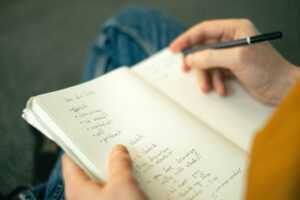 3. Start with Short, Comprehensive Learning Units
Optimize the learning period by delivering small and concise learning units to keep your students engaged throughout the course. Learners may find it boring when the content is too long and not engaging. 
The optimal attention span of listeners is approximately 20 minutes. 
Lecturers can keep their learners engaged and participative by segmenting modules in no longer than 20 – 30 minutes. 
Take breaks if your topic takes longer than the manageable lesson span.
4. Use Interactive Learning Using Communication Tools
The advantage of traditional classes or training sessions is that many students can learn together physically and face to face. However, that is not the case for distant learners. Lecturers should create online learning strategies and solutions to keep the learners engaged. 
Instructors can utilize video conferencing tools for synchronous online learning when creating an online course design. Communication tools also have features where the learners can group themselves and discuss the topic or brainstorm. Q and A sessions can be helpful too in keeping your students involved.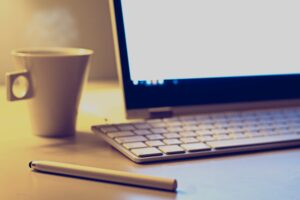 Anyone who uses learning management systems, including entrepreneurs and business managers, can provide training to their employees even if they are in different parts of the country or the world, through various communication tools and functionalities provided by LMS.
5. Build Your Online Course
To start, you need to:
Identify where the opportunities are.

You can do that by doing a survey, asking your followers on social media, or even visiting Quora (or other sites like Reddit and Stack Overflow). From here, you get an idea which topics or trends people in your niche are looking for.

Validate your course idea.

Not all great ideas translate to great courses. Try to gauge if people are interested

(enough to pay)

by doing a smoke test—selling your online course before it's completed.

Create an outline.

It's the trickiest and most important step. This is where you create the structure for your course, organize it into a consumable format, and break down information accordingly.
Once those steps are done, you can FINALLY start building your online course.
It should be easy if you have a solid outline as all you have left to do is basically fill in the blanks.
Create your content and add interactive elements. You can incorporate to-dos, quizzes and assignments.
6. Provide Content Accessibility Through Integration
Educational institutions and training providers can create websites with LMS portals using website builders where learners can easily download the learning materials. 
Optimize content accessibility using web-based platforms to enable students and employees to connect seamlessly using any device. Opt for learning management systems that provide the best learning experience for trainees and pupils. 
Keep the enthusiasm of your listeners by providing them with the brief and comprehensible course content with ease. It will be beneficial if the file is in a universal format where the students no longer need to download or use a file inverter to access the modules.
Designing Effective Online Courses
Step up your educational, training, learning, and development program by designing an online course using LMS. Plan and execute the learning process by providing the framework that caters to different facets of training and education.  
Empower your educators by stipulating a system that helps them elevate their coaching by offering a platform to create a learning path for educational organizations and businesses to improve their administration, employee training, and onboarding process. Although there are plenty of learning management systems examples in the market, select a platform that adheres to your organization's needs, goals and purpose.
For example, Graspway which is the LMS that allows you to enter the Lean Learning century through data-driven training.