We combine the best technologies to always offer you the best
The Open edX® platform:

The most powerful and versatile tool for online courses, you can go from several dozen to thousands of students!

WordPress: With unparalleled ease of editing and publishing content.
G-Core: Giving you access to advanced metrics both per course and per student.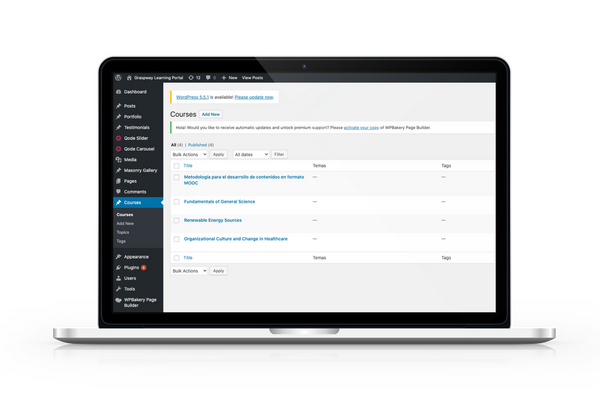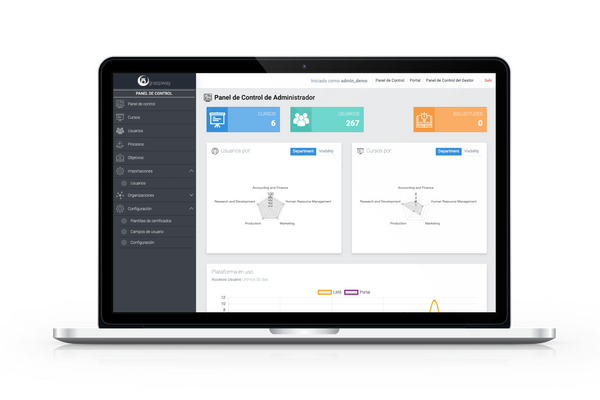 Complete management of the platform:
Control panel: Manage your users, courses, evaluations and certificates quickly and easily. 
Advanced Metrics: Metric panels will allow you to see the courses that generate the most interest and demand.
Create and manage different roles: You can create as many users as you need, without

limits. Administrators, coordinators or teachers with different levels of access.
Your platform always available and uncomplicated
You can't help but know what Graspway is:
Cloud-based platform: Always available at any time and any place.
In SaaS format (also called Software as a Service): Allows users to connect to the training platform via the Internet, from any place and at any time

With the possibility of deployment on the client's premises.

Scalable: Graspway will grow with you You can start with just a few students and grow as you need to.
Multi-language: You can configure Graspway by creating courses in the language you need.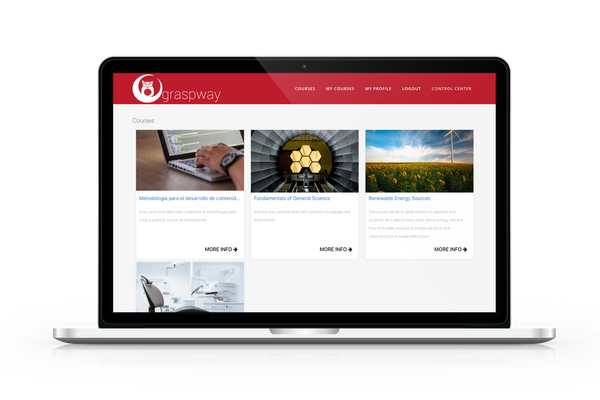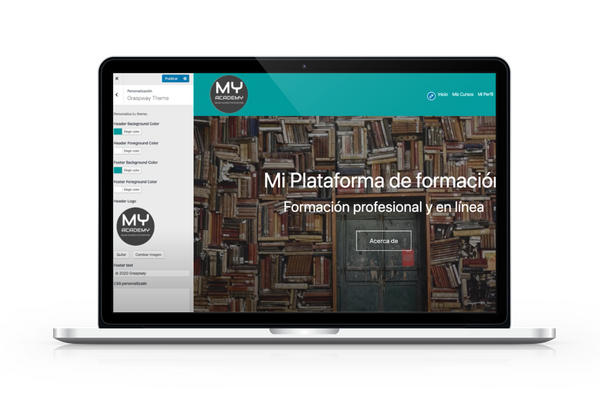 Personalise your platform and include your corporate identity
In Graspway you can customize your platform including
Logos: Include that of your company or brand
Corporate colours: Choose the colours that identify you to give continuity to your brand design.
Choose how to register your students
You will have the following ways to register your students:
Inscripción al curso/Individual enrolment: Enrol in a course or register one by one and manually to the students you wish.
Registration/Mass registration: Register or enroll all your students at the same time with a simple Excel file.
Self-enrolment/Automatriculation: Your students can enroll themselves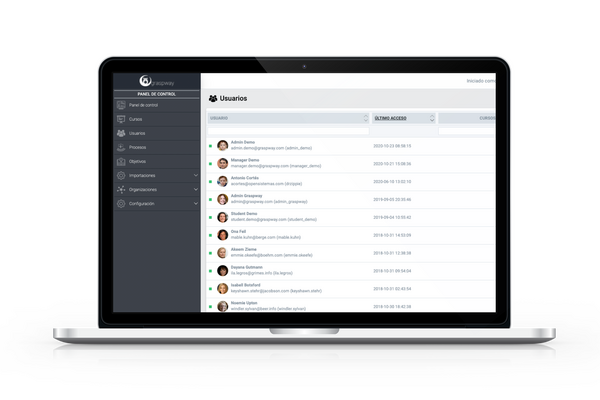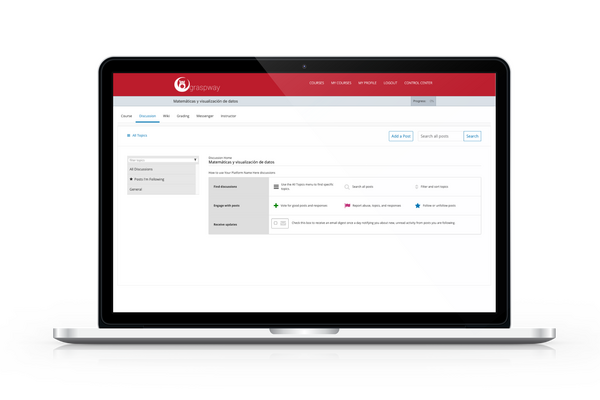 It promotes collaborative learning through:
Online chat: As long as both people are connected they can talk to each other.
Messaging: Send alerts and private messages through the platform.
Forum: It stimulates and encourages the participation of students through activities in the forum.
Create training content in a short time using:
SCORM content: It will allow you to load courses that you already have created by your provider or content creation software.
Web editor: Create content manually through the web editor. It is so intuitive and simple that you can use it from the first moment.

Indexes external content from streaming platforms.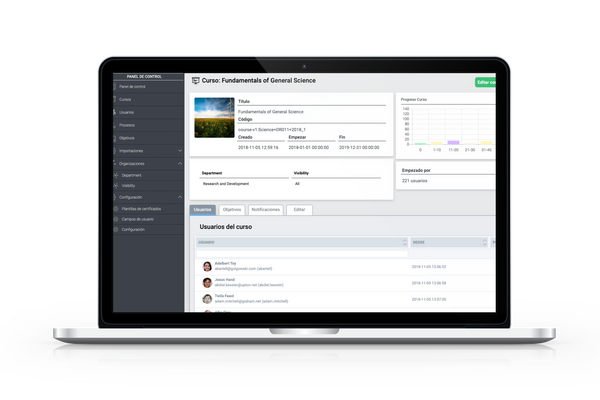 Reporting and monitoring
Keep detailed track of your students' progress to help them continue to learn through
Statistics and reports: You will be able to see statistics and reports at both student and course level. In this way, you will be able to measure the degree of learning of your students.
Monitoring of your students: You will be able to keep in touch with your students thanks to tools such as chat, forum, messages...
Download report and tracking report in excel format: Track your students in detail, download and save the reports.
Evaluations, diplomas and surveys:
Evaluate your students by choosing the criteria for improvement and exercises that best suit your course. Once the course has been completed, create your online diploma and launch a satisfaction survey that will allow you to improve in the future.
Evaluate: Examine and establish the success criteria for your students.
Set up self-assessment tests: Create multi-response tests in a simple and massive way. 
Diplomas: You will be able to personalize them and also indicate the requirements that the student must fulfill in order to obtain them.
Conduct satisfaction surveys: Create mandatory or optional surveys that your students can take at the end of the course. It will help you analyse their level of satisfaction, as well as the strengths and weaknesses of each course with detailed reports.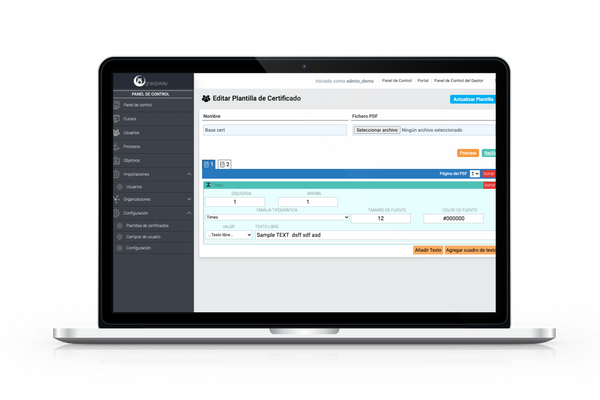 Tell us your needs and we will advise you on which plan best suits your requirements. Don't hesitate and...